About Hear Me Out Productions
Hear Me Out Productions (HMOP) is a fiction podcast production company based in Boston, MA. It exists to create audio drama and other podcasts. We are dedicated to amplifying diverse experiences of gender, sexuality, ability, race, and other identities.
HMOP was founded in 2018 by Kimberly Dauber and Asa van der Lecq with their audio drama Darkened Hallways. Although HMOP is based in Boston, we currently also have members in the Bay Area, Scotland, and the Netherlands.
About the Team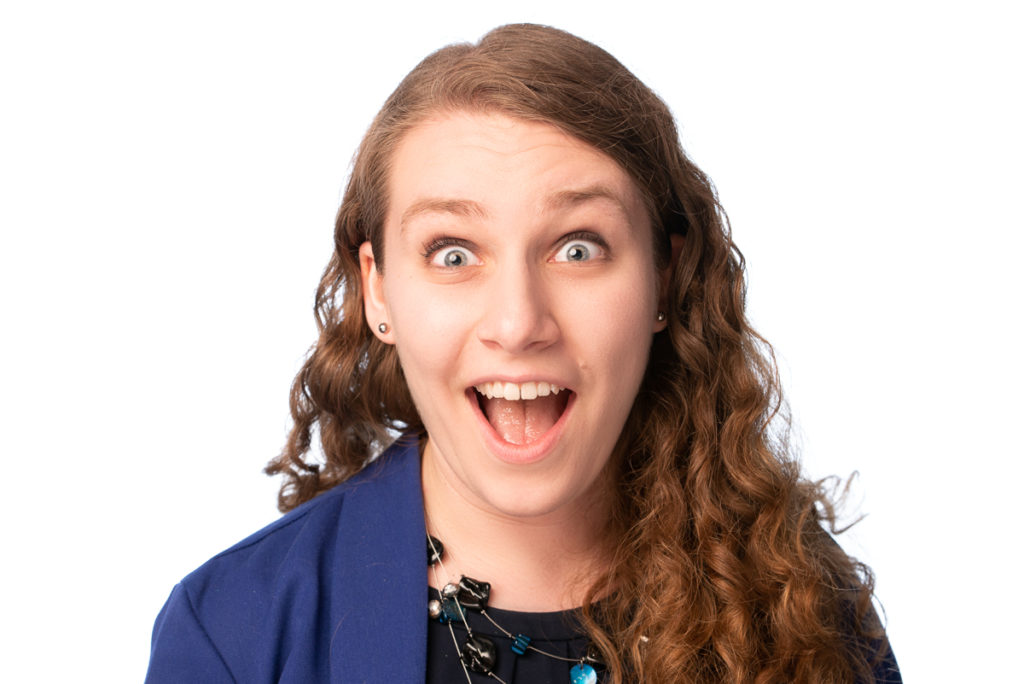 Follow Kimberly on Twitter: @DauberKimberly
Kimberly Dauber (she/her) is the Artistic Director of HMOP, producer and co-director of Darkened Hallways, producer of Congratulations, Dear Stranger, and co-creator of Daisy Unchained. She also plays Kiri in Congratulations, Dear Stranger. She loves audio drama podcasts with all her heart. She is a web developer in another life, a proud bisexual Jewish woman, and a member of the Lilac Players executive board. Ask her to recommend a podcast!
Asa van der Lecq (he/they) is the creator and writer of Darkened Hallways. In the daytime, he's working on getting his MA in book publishing. At night, you'll find him writing, overthinking his writing, listening to audio drama podcasts, or finding his escapism in other types of fiction. Asa is an asexual, queer, nonbinary trans guy, and they aim to create and develop underrepresented characters and stories.

John Bond (he/him) is the sound designer for Darkened Hallways. He enjoys laughing maniacally at a laptop while making his family concerned for the strange noises coming from the bedroom. When he isn't cobbling together mad Frankenstein-esque sound effects, he enjoys pursuing his other passions, namely: engineering, renewable energy, fantasy novels, D&D, comic books, anime, and video games (Whew!). He loves being a mixed-race Jesus follower and is truly excited at the potential to tell some fantastic stories with HMOP. He hopes you don't take yourself too seriously, and remember that while laughter is the best medicine, it's okay to cry sometimes too.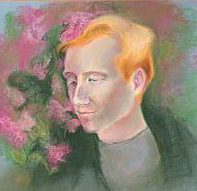 Kelvyn Koning (he/him) completed his MM in Composition from the Boston Conservatory at Berklee and has since been gaily writing choral music and has completed two full-length musicals (Happily Ever Aftermath with Amberly Soto and The Prince & The Painter with Rebecca Wright), with a third well underway (The Glassblower's Daughter with Zareh Artinian). He teaches piano, voice, and musical theater and is thrilled to be playing Oscar in his first podcast, Darkened Hallways, particularly because of his affinity for fantasy, sci-fi, and queer things. He is a founding member of the Nightingale Vocal Ensemble and sings, acts, and plays piano around the city of Boston. It is Kelvyn's goal to foster empathy, healing, and social justice for individuals and communities through music and writing.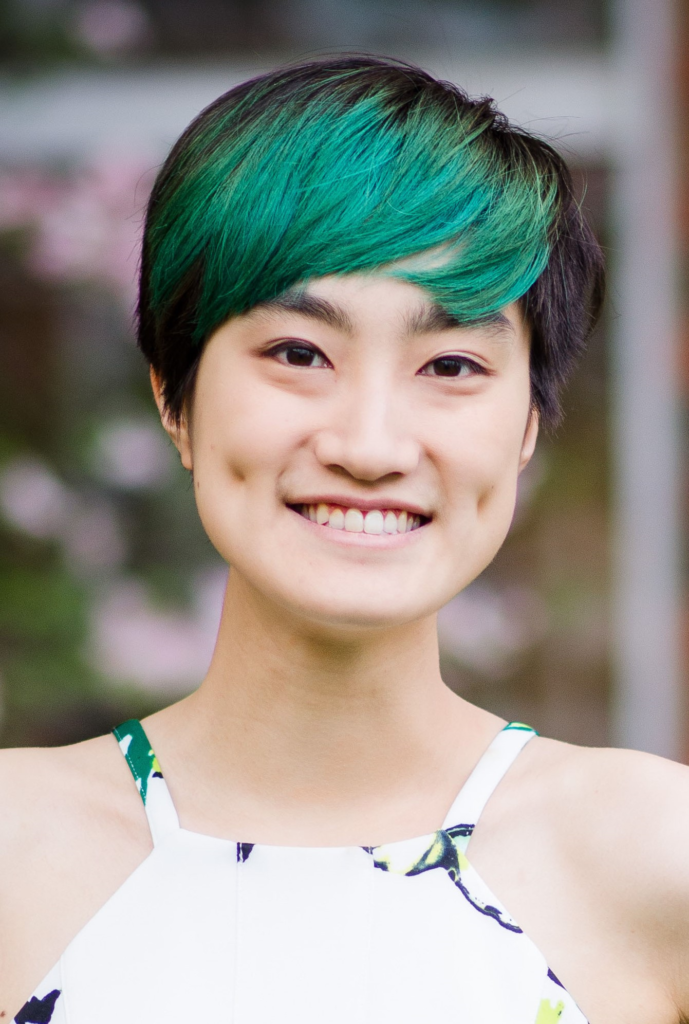 Kris Kim (she/he/they) is the co-director for Darkened Hallways. They are a Boston based mechanical engineer, actor, and flow artist. She has been seen on stage in productions by The Lilac Players, Entropy Theatre, and Central Square Theatre's Catalyze Playwriting Group and has voiced characters for the Solutions to Problems podcast. He is a proud pansexual, genderfluid Korean storyteller, and when not running from work to rehearsal, can be found DMing silly one-shots and playing narrative games.
Kristen Hale (she/her) is a Graphic Designer/Artist for HMOP. She is the Founder and Co-Creator of Not Even (https://www.notevencomedy.com/), a Boston-Based Sketch comedy show. When she's not working the 9-5, she's creating and performing with Not Even, hosting Karaoke, and balloon twisting as a children's performer. Kristen is a proud bisexual French-Canadian who loves comedy, storytelling, and performing. She lives to create, entertain, and make people laugh.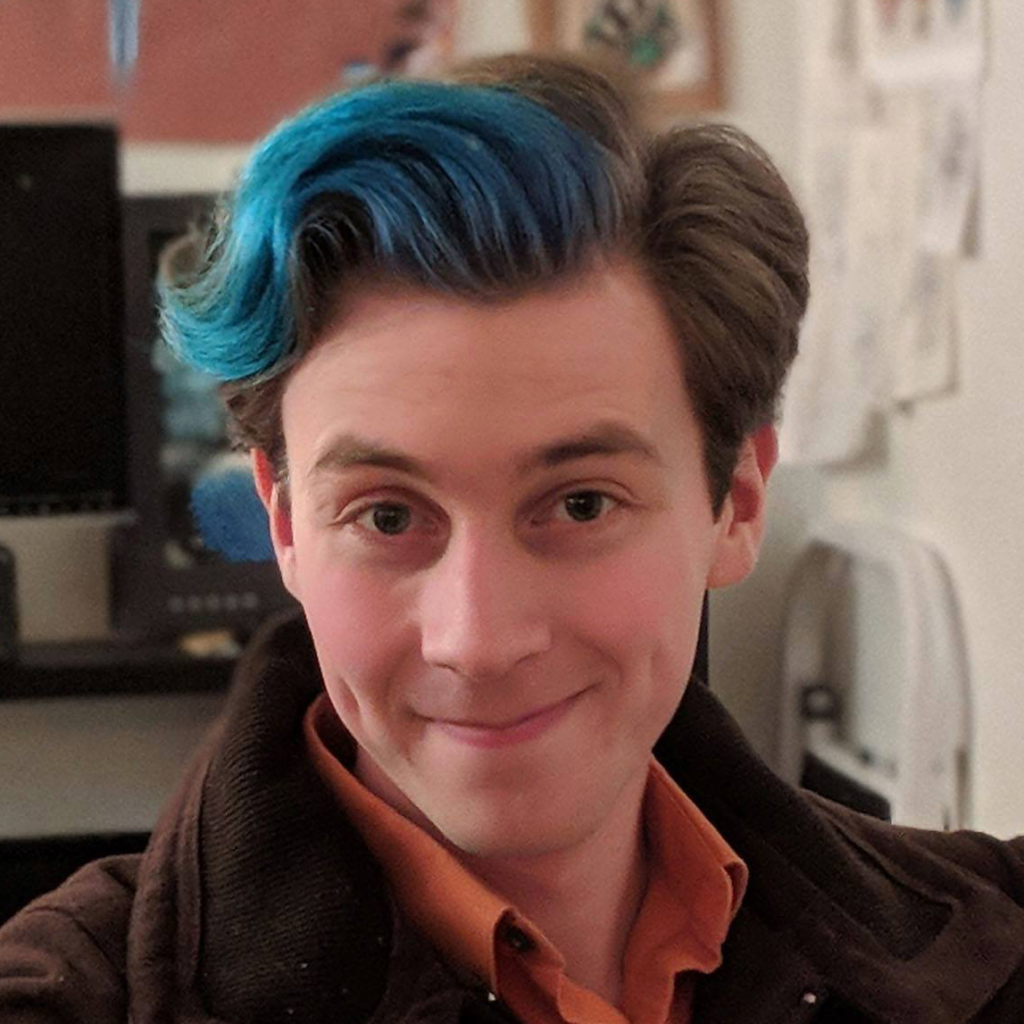 Loren Sherman (he/they) does sound design for Congratulations, Dear Stranger, as well as a smattering of other art and sound work for HMOP. More importantly, they built the campfire Kim was sitting at when she came up with the studio name. Loren enjoys drawing, tinkering, bartending, insects, running RPGs, just plain running, making weird alphabets, radio hosting, fungus, cooking, doing special effects for videos, and maniacal laughter. They're currently making games in the San Francisco area.
Manon Groos (she/her) is a visual artist for Darkened Hallways. She spends her days studying to get her MSc in biochemistry and doodling in the margins of all of her notebooks. Audio dramas have given her a new appreciation of folding laundry, cooking, and trips on public transport.
Max Earnest Evans (he/they) is the Associate Producer for Darkened Hallways. Max is a Boston based engineer and poet. He is the Transmasc, Queerromantic, Demisexual icon you didn't know you needed. You can find him most Wednesdays at the Cantab's open mic. A Hufflepuff at heart, they take on too many projects, including the Opposite Sides of the Same Void show, the Negative Spaces zine, and this podcast. Give them enough caffeine and he'll rant for ages about political psychology, spreadsheets, and communication strategies.
Mel Abrams (she/her) wrote Congratulations, Dear Stranger. Mel is a writer, an actor, and a biologist. These days, Mel is working on an alternate-world fantasy story inspired by Macbeth, but with a happier ending.
PJ Hernandez (they/them) is playing the role of Grey in Darkened Hallways. They enjoy building cool projects, performing, teaching, and cooking (check out their collection of recipes here). They hope to one day be a cool science teacher that will inspire their students to pursue ethical STEM careers, and hope that you are treating yourself with patience and kindness 🙂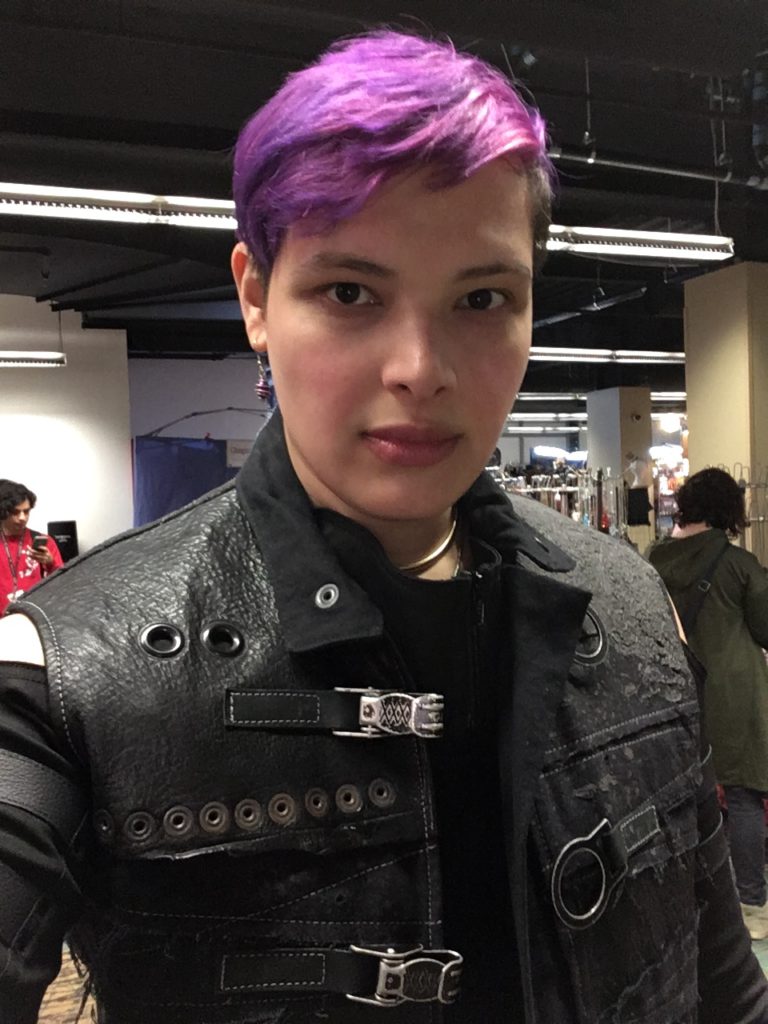 Ari Sylvin (they/them) is playing the role of Lauren in Darkened Hallways. Ari is a Boston-based actress, flow artist, martial artist, storyteller, and TTRPG enthusiast. She has performed on stage most recently with Theatre@First and Central Square Theater's Catalyze Playwriting Group. Ari spends her professional time herding cats as an executive assistant,  but she spends her free time sailing the high seas as a piratical elven druid and healing everyone in sight as an aasimar cleric.
Victoria Longe (she/her) is playing Mia in Darkened Hallways, and Tifẹ́ in Congratulations Dear Stranger. She loves stories, loves DC over Marvel, and could talk your ear off about (anything) biology any day of the week.
Thank You
Hear Me Out Productions could not exist without support from our community. Many thanks to everyone who has helped us along the way.
Thank you to Jesse Brayman, Julie Richardson, and Edward Nguyen for advice building our studio.
Thank you to Gabriel Urbina, Sarah Shachat, and Zach Valenti of Fear of Public Shame for teaching us about storytelling via podcast in their fantastic class Audio Fiction 101.
Thank you to Geronimo Mirano, Kate O'Connor, Spencer Lane, and Kimberly Beder for reading recordings of the first two episodes of Darkened Hallways.